Doreen Marchione, dies at 80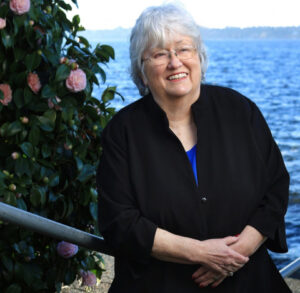 In the last week of her life, Doreen Marchione gathered the current and two previous mayors of Kirkland to her bedside.
With five current and former Eastside mayors — including Ms. Marchione and her son, John Marchione — in the room, she asked "what's the latest gossip?"
"She lived and breathed politics," said Kirkland Mayor Penny Sweet, one of the politicians in the room. "To the very end, she was a political animal."
Ms. Marchione, a former Redmond mayor, social-services advocate and champion for women in politics, died Saturday in Kirkland. She was 80.
She died from a lung disease, said Redmond Mayor John Marchione, one of her four sons.
In addition to two terms as Redmond mayor, Ms. Marchione served on the city councils for Kirkland and Redmond and was CEO of Hopelink, a King County nonprofit that doubled the number of clients it served under her tenure. Ms. Marchione spent more than a decade in politics, starting in the early 1970s, and her dedication to social services was apparent early in her career, friends and former colleagues said Monday.